*** Important Notice*** 
One Community Organisation has been Registered with the Charity Commission since 2009. In 2017 our office in Birmingham UK was broken into, items were stolen and racist remarks left. We reported this to the Police & The Charity Commission and an investigation started. An issue was highlighted when we explained that due to the organisation not having a business bank card the trustees agreed to use a personal bank card but receipts must be kept.  Many of the paper receipts were either too old to read or damaged so they could not be accounted for. We have now switched banks and have bank cards belonging to the charity. All has now been approved by the charity commission the case is now closed and items have been replaced.
Islam for Deaf Team & the Deaf Community Supporting the NHS & Care Workers.  
Throughout the pandemic of the coronavirus COVID-19, Islam for Deaf has used it resources to help and support our NHS & Care-workers by collecting donations and providing Personal Protective Equipment PPE and delivering them to hospitals and Care homes You can help by Donating on our GoFundMe NHS campaign from our home page Donation Button CLICK HERE.
Sheikh Muhammad Al-Maliki is a member of Islam for Deaf and teaches Islamic Studies for the Deaf community in the Prophets Masjid (Masjid Nabawi) in the blessed Land of Madina in Saudi Arabia. The Sheikh explains that it is allowed to use a non-Muslim for Islamic education to interpret Islamic education in BSL for the Deaf Community.
Advice from Shaykh Saleh Al-Suhaymee about how a Muslim should live in non Muslim Countries.  Advice for the general Muslims and those in authority. 
Get The Latest Updates About Islamic News, Interviews And Events in BSL.
Get The Latest Updates About Islamic News, Interviews And Events With BSL.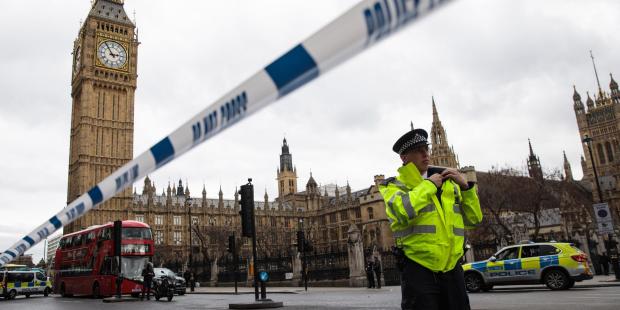 London Terror Attack Advice from Imam of London Central Mosque Imam Khalifa Ezzat
The recent attacks in Westminister London has injured many innocent citizens and killed four people. This goes against the teachings of Islam.
London Terror Attack: MUST WATCH
Watch the BBC & Islam for Deaf Program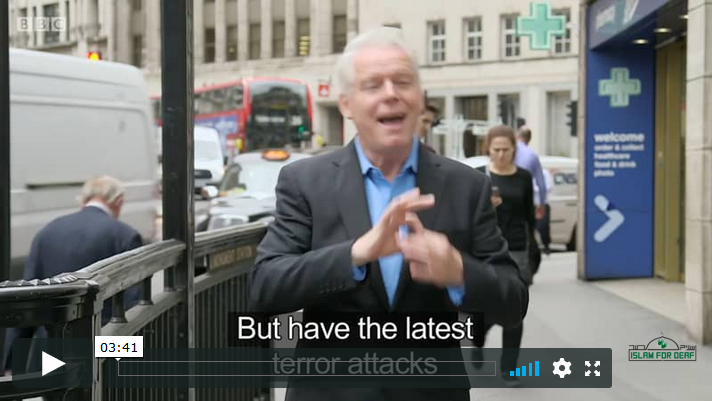 Many Deaf people came to London Central Mosque and Edinburgh Mosque in Scotland. The Deaf community thanked Islam For Deaf for helping with Islamic education in BSL. Watch interviews with Muslim and non-Muslims about their experiences and what they think about faith below.
Watch Interviews About Deaf Day At Mosque & Faith