RAMADAN 2021
HELP IFTAR FOR DEAF
Iftar for our Deaf & Special Needs Muslim Community Around the World 
Ramadan Appeal for IFTAR FOR DEAF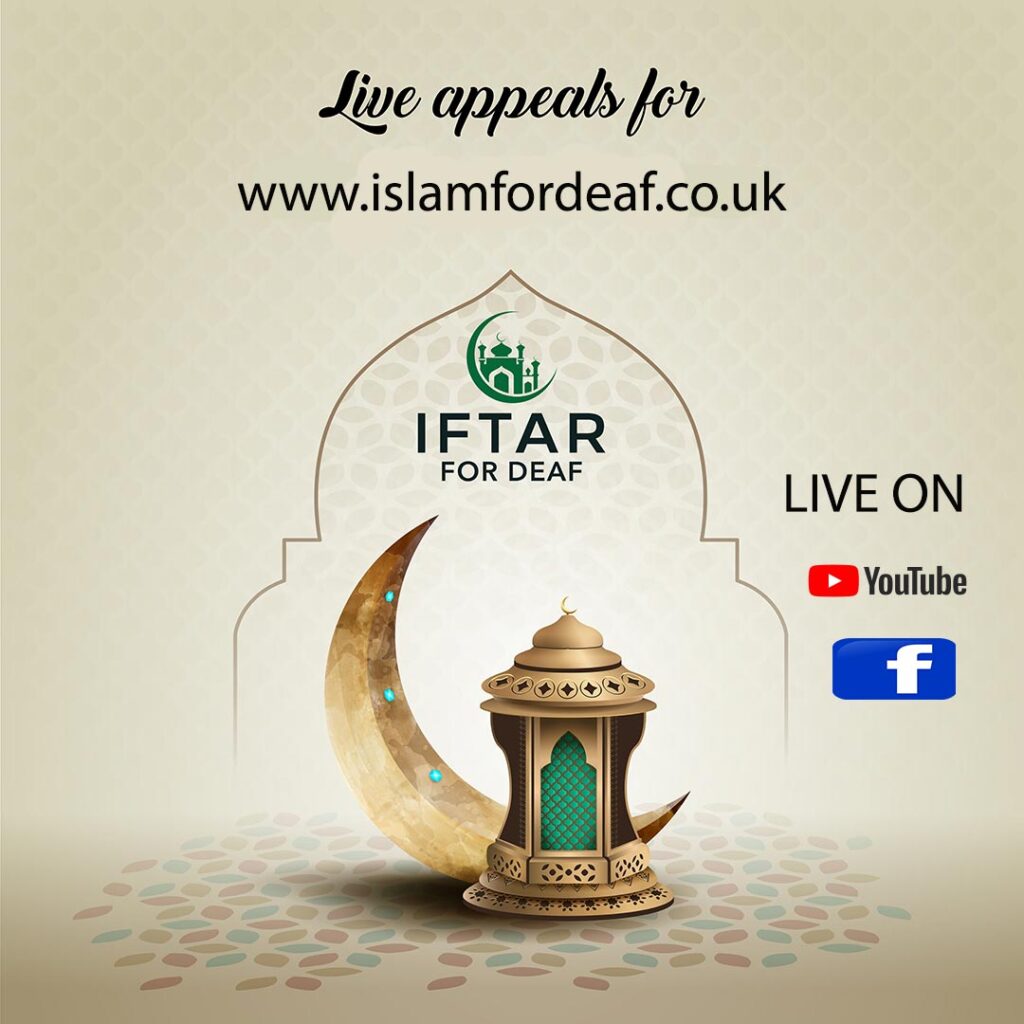 Donate to support IFTAR FOR DEAF 
IFTAR FOR DEAF provides iftar for those with Special Educational Needs and the Deaf Community around the world. Every Ramadan the Deaf & SEN Community are usually shunned from islamic events. Click here to Donate and support the Deaf & SEN Muslims. 
Deaf Children are suffering from the lack of kids Islamic resources available for them in sign language.  Unfortunately Deaf children too often are neglected and shunned from Islamic education which is a HUGE  problem in the Muslim Community. Our Deaf Children who are often left for other faiths to deal with, want the same opportunities to access Islamic content as hearing children do instead of being discriminated because of Allah's decree. 
Islam For Deaf is one of the few if not only platforms for Deaf Children where they can explore Islam in a safe and trustworthy environment.  Your Donations contribute towards this.
LIVE ISLAMIC RAMADAN LESSONS
Our brothers and sisters who are Deaf and do not have the luxury of benefitting from the online talks, seminars and study circles like the hearing do. Throughout Ramadan Islam for Deaf are putting together Daily programs for all but with a focus on our Deaf brothers and sisters called HOUR OF POWER ISLAM FOR DEAF THE HOUR OF POWER. Everyday from 9pm-10pm Qur'an recitation and lectures in Sign Language, along with talks and reminders by renowned Scholars. Please support by Donating and contributing to a unique experience for our Deaf Community.   (CLICK HERE)
Fatwah for Zakat for Islam For Deaf
Here we are referring to the fatwa of Shaykh Ibn Jibreen (may Allaah preserve him).   Our Shaykhs have issued fatwas stating that it may be spent on da'wah and calling people to Allaah, and the means of da'wah such as essays, tapes and salaries for full-time daa'iyahs. That also includes spending it on charitable schools for Qur'aan memorization, because of the good effect and outcomes that they have, and to encourage people to memorize and follow Qur'aan. I think it is permissible to give zakaah to these people if there are no other organizations who are doing that, so that these religious activities will not cease. End quote from the Shaykh's website:
https://islamqa.info/en/answers/110137/can-zakaah-be-used-for-dawah-purposes
And Allaah knows best.
DONATE YOUR ZAKAT HERE >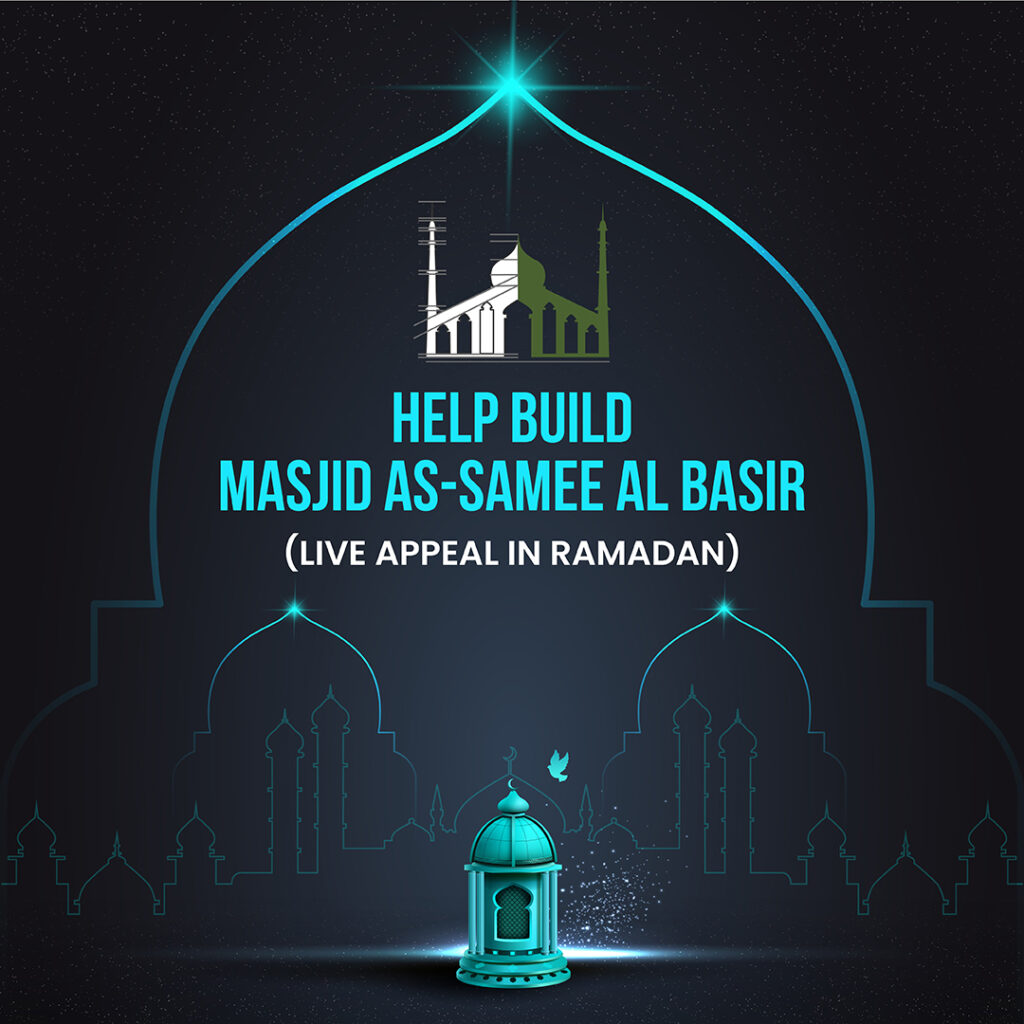 Help build one of the first MASJID's for DeafBlind & Special Educational Needs (SEN). MASAB Masjid of the All Hearing The All Seeing. (CLICK HERE). 
Sheikh Imam An-Nawawi was 40 Hadiths
Sponsor A Deaf Child
The Key to Success is Knowledge
Islamic Education
Children's Education
Islam for Deaf Kids
Supporting Deaf Children's Education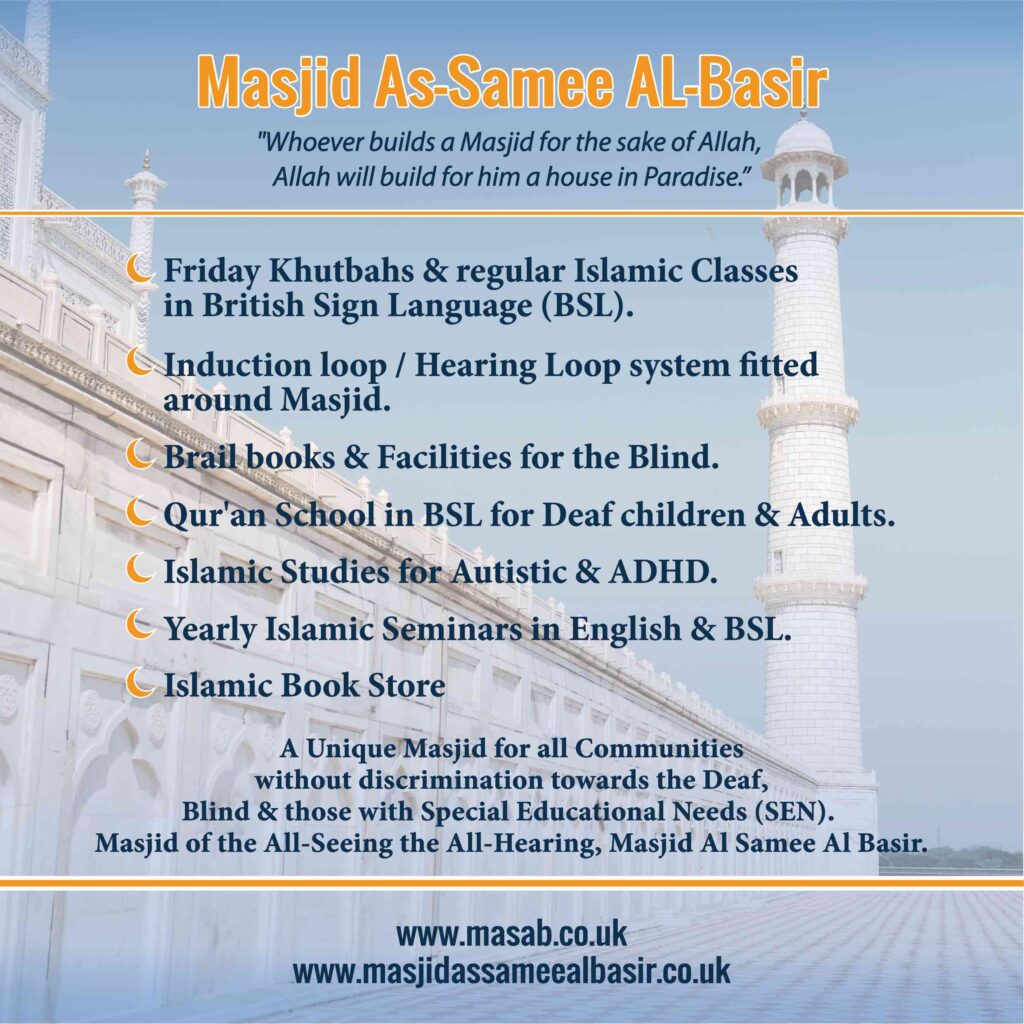 Help Build a house of Allah for The Deaf & Special Educational Needs (SEN). Click Here to visit Website.
About Islam For Deaf
Bismillahir Rahmanir Rahim. The aim of Islam for Deaf after seeking the pleasure of Allah is to provide Islamic Services and Education in a secure Islamic environment for the Global Deaf Communities from all Faiths and backgrounds. We provide help and support towards their Islamic Education, Health and Social Development, Enabling them to Learn, Develop and Thrive. Our educational programs help to empower and improve the lives of those with hearing impairments, providing essential support to help build their abilities and confidence that they need in order to independently succeed within mainstream society.
Learn More
Ramadan Video's & Hadith Weekly Reminders
Supporting Deaf in Ramadan
Important Lessons About Ramadan
Taraweeh for Deaf Fatawah
Taraweeh for Deaf Highlights
VIDEO OF THE MONTH DECEMBER 2020
THE RIGHTS OF HUSBAND & WIFE
Islam for Deaf supporting Deaf worldwide.
Highlights for Islam for Deaf Conference 2019
Helping Deaf Muslims around the globe
We provide help and support towards their education, health and social development
Become a member
Deaf Day at the Mosque
Join us and become a Islam For Deaf Volunteer Volunteers are an important part of our team at Islam For Deaf. We endeavour to provide volunteers with development opportunities and training in British Sign Language (BSL), you will receive much thanks and recognition for your efforts, travel expenses, fun times and happy memories. By Joining you will be helping to provide Islamic Materials, Education, fun activities and educational cartoons for Deaf children and much more…
Islam for Deaf Services Reported by the BBC
Islam for Deaf is the first and only Deaf Islamic walk in centre, providing Islamic Services for the Global Deaf Community. Watch the report from the BBC (British Broadcasting Corporation).
Islam for Deaf performed for first Taraweeh for the Deaf Community During Ramadan 2017 which was held at London Central Mosque. With the permission of Allah and generous Donations the task was a success. By the permission and grace of Allah we plan to keep providing Taraweeh for the Deaf Community every year insha Allah, in different cities throughout the UK. Your generous donations help Islam for Deaf provide Islamic materials and services for the Deaf Community, so please support and continue to donate as we are still in need of continuing the call to islam in BSL (British Sign Language). Alhamdulillah since starting this program many from our Deaf Community has benefitted Greatly from the service and some including an interpreter has even embraced the religion of Islam. So Donate and Support Islam For Deaf.
Click to watch full video
Donate to help produce Islamic cartoons and Stories for our Deaf Children
This Month's Surah from the Noble Qur'an. Surah Yasin
Watch Taraweeh highlights
Islamic Advice Always Thank Allah
Islam For Deaf interviews with the Deaf Community.
Pay your Zakat to help The Deaf Community to learn & understand Islam
Please Donate Your Zakat Here