Quran's & Qaida's needed in Braille for the Blind Community.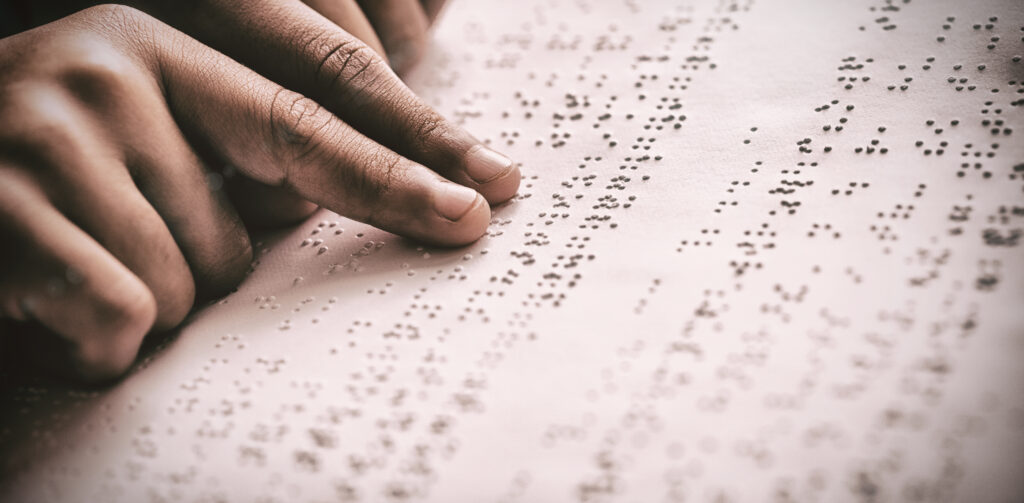 All should have ACCESS to the Quran, the Speech of Allah SWT 
There are over 3000 Mosques in the UK and barely 10 of the 3000 hold a Braille Qur'an for blind Muslims. Unfortunately there has been cases where blind Muslims and non Muslims have visited their local Mosque requesting a Braille Qur'an and have been turned away due to the lack of resources.  Islam For Deaf/Blind is campaigning to provide at least 1 Mosque in every city of the UK with a Braille Qur'an, and to have Braille Qur'an's available for Blind people who are in need or who request one from us.
Qaida's in Braille for the Blind  
The Arabic Braille Qur'an & The English Translation of the Qur'an comes in SIX Volumes (Books). Blind Muslims as well as non Muslims are desperate to read or own a Braille Qur'an. We have a list from the Muslim Blind Community who would like to own a Braille Qur'an, your Sadaqah (Donation) can help this happen.
We ask Allah to help us Provide them with Braille Qur'an's and Qaida's and to accept our efforts and those who Donate to this noble cause and to guide us all to his forgiveness and Mercy.
The cost of a Braille Qur'an & Qaida:
Braille Qur'an's £180
Braille Qaida's £20
If you want your Qur'an to go to a particular Mosque or Person in the UK then please send their details to: Islamfordeafweb@gmail.com
Blind and Deaf Qur'an Schools will be starting soon in MASAB Masjid As-Sameer Al-Basir (Masjid of the All Seeing The All Hearing). Which will be in Ilford London. To Support The Masjid Please visit: masab.co.uk 
For weekly classes For Quran & Sunnah for Deaf visit the Home Page: islamfordeaf.co.uk